KC认证是韩国政府监管的型式认证系统已经被新的安全认证系统代替,新的认证工作由几个民营企业来承担,他们是KTL,KETI,ESAK,新修订的电器安全法规ACT 6019于1999年9月7日颁布。新修订的电器安全法规在加强生产和电器使用的安全控制方面作了改良,也使安全标准更国际化,以便将来能多国互认。新的电器安全法规于2000年7月1日正式实施。 凡供电电压在50V 到 1000V之内的电器产品都要做认证。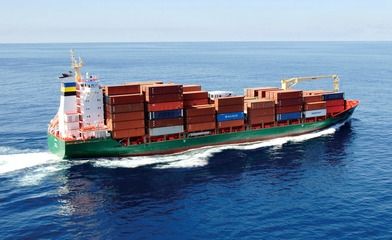 The New Korea Certification scheme has been enforced on 1 January 2009 for all electronic and electrical products. The new KC mark will replace the old eK mark.
Under the new scheme, products are categorized into Type 1 and Type 2 products. Type 1 products are those that are considered to pose more danger to consumers, runs under the same standards as the old eK scheme which requires a Safety Certification.
For Type 2 products, it is a new self-regulatory safety confirmation scheme which is for products that are considered to pose a less danger to consumers. Safety and EMI/EMC (if applicable) testings are required without factory inspection and certification but Confirmation Letter of Declaration is needed in place of certification and it will be valid for 5 years.
If your products already have acquired the eK mark before 1 January 2009, you will have 30 June 2011 to comply with the new mark. For products that have changed from Type 1 to Type 2 categories, your certification will be valid till 31 December 2013 but the new KC mark will still need to be applied to your product by 30 June 2011. For all other new products into the market, you will have 1 January 2010 to comply with the new schemes.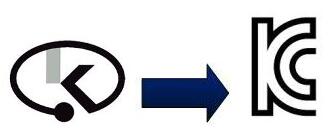 After the Asian economic crisis, the economic of Republic of Korea recovered rapidly with rising business and consumer confidence. Economic policy in 2002 was aimed at boosting investor confidence through transparent and consistent restructuring. Many manufacturers and traders are longing for the chance to get their products into Korea Market.
Import Regulation in Korea
For the import regulation, the former government-supervised type approval system was replaced by a new safety certification system overseen by private organizations. The Electric Appliance Safety Control Act was amended (Act 6019, proclaimed on September 7, 1999) to enhance safety control regarding the manufacture and use of electrical appliances and to harmonize safety requirements with international standards. This is to protect the consumers from electric hazards by contemplating about the practicality of the safety administration of the electrical products, to deal with the international era effectively by advancing the safety administration system of the electrical products such as the method of safety standards and procedures of the electrical products, and to help with the difficulty of exporting for the small to medium sized companies. This Electric Appliance Safety Control Act also facilitated the implementation of mutual recognition agreements on conformity assessment.

Mutual Recognition Agreements
Established in 1970, the Korea Electric Testing Institute (KETI) is the National Official Professional Testing Research Institute, which is a well-known reputation organization in Korea in performing testing. It is also a Certification Body which can issue KC or EK Mark Certification for products importing into Korea.

Intertek and Korean Electrical Testing Institute (KETI) has signed a collaboration agreement in October 2001. This agreement allows Intertek Hong Kong to conduct Safety and EMC testing on behalf of KETI. Through this channel, Intertek can help to facilitate the certification process under the Korean Electrical Appliance Safety Control Law. You do not need to send the samples to Korea for testing. Intertek can help you to test your products locally in Hong Kong.

Application to Mark
Now, Intertek can help you to conduct product safety testing to the applicable Korean and/or IEC standards, issues test report and submits all relevant documentation to KETI. KETI then reviews and issues the Certificate for you. After that, you are authorized to affix the KC or EK Mark to your product. Under the requirement of the regulation, Intertek will conduct annual follow-up inspections to ensure your product continues to be in compliance to the appropriate standards.

Contents of Mark
When labeling the mark onto your product, information list below should also be applied.
· Safety Certification Mark with KETI Certification Number
· Product Name
· Model Name
· Input Rating
· Manufacturer Name
· Mark for double insulation appliances
· Rate input time if the input period of products is short
· Production date (e.g. year and month of the production date or lot number
· Phone number or address of service provider in Korea
· EMI or EMI/EMS Mark (It is optional, but is recommended if the product has enough space for the marking)

Contact Intertek now for details on Korea import requirements, the types of products included in its scope, and additional requirements you may need to market your product in Korea.